Click on the calendar and various events below to learn more.
Opportunities for Service:
Choir: Opportunities exist for kids (Kindergarten and up) through adults. Contact: Dr. Priscilla Gabriel (music@faithbtown.org)
Greet on Sunday mornings: Contact-less greeting before worship at 8:00 or 10:30. Sign up HERE or contact the church office.
Usher on Sunday mornings: New ushers – youth and adults – are always welcome. To learn more or to be added to the rotation please contact Brad Ragsdale (1ragsdales@att.net) or the church office.
Mowing: Join a team of 2-3 to mow and trim a few times each season. Contact Skip Harrison (harrison_bryan@yahoo.com) or sign up HERE.

Landscaping Crew: Select Mondays at 8:30am. Anyone that would like to join us needs to bring rake, shovel etc. We mostly are weeding, mulching and general clean up. Contact Ann Graves (anngraves6@gmail.com)
Quilting: 2nd and 4th Tuesdays. Contact Jan Greenwood (jantgreenwood@gmail.com)
Join the Fellowship Ministry Team: We meet once a month and organize events throughout the year. We are a large and growing team so there are plenty of people to share the work. Contact: Bonnie Martin (bonniekielmartin@gmail.com)
Make coffee for Sunday mornings: We'll pair rookies with a veteran to easily learn the routine. Contact: Edna DePierre (sdepierre@yahoo.com) or Anita Elsey (don_elsey_533@comcast.net)
Provide light refreshments for Sunday mornings (during the 9:15am Sunday School and Bible class hour): Sign up on the clipboard in the Grand Hall.
LWML
LWML stands for the Lutheran Women's Missionary League, now also called Lutheran Women in Mission. Since 1942 the LWML has focused on affirming each woman's relationship with Christ, encouraging and equipping women to live out their Christian lives in active mission ministries and to support global missions.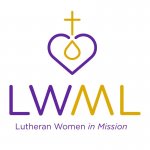 Our Lutheran Women in Mission from Faith and University Lutheran connect in fellowship and service several times a year. Past events have included:
Making soup for the Interfaith Winter Shelter
Collecting hygiene items and assembling them into Ziploc bags to be distributed through the Salvation Army
Cleaning and restocking the shelves and refrigerators at Pantry 279
Giving our Mites to fund district and national mission grants
Women at Faith also serve by providing occasional meals for University Lutheran, making quilts, blankets, warm hats, mittens, and other hand-sewn items for Lutheran World Relief and other missions.
Stewardship
Giving Options
Leave your offering in person at any service.
Mail your offering to church (2200 S. High Street, Bloomington 47401).
Download this form to set up automatic withdrawals or contact the church office to pick up your 2021 offering envelopes.
Mites are collected on the last Sunday of each month.
Give to Endowment Fund.
In-gatherings

Ongoing donations are collected for the following organizations and may be dropped off at Faith on Sundays or during the week:
Orphan Grain Train: gently used clothing – any season/any size  (NO household items, please)
Pantry 279: canned goods/pantry items OR financial donations (cash, or checks payable to Pantry 279)
Hoosier Hills Food Bank: gently used books, CDs, DVDs, records, games and puzzles for their annual Book Fair fundraiser
Serving in Children and Youth Ministry
Jesus said, "Let the children come to Me and do not hinder them." (Matthew 19:14)
Faith's Ministry for Children and Youth is always focused on Connecting Kids and Christ. During "normal" times, in addition to providing Christian education on Sunday mornings, we:
Provide worship help for families with a cry room, mother's room, children's worship totes, and worship activity pages
Coordinate a "Children's Message" during the non-communion service most Sunday mornings, and during Advent and Lent evening services
Meet with expectant parents in our "Beginnings Program"
Organize the annual Halloween "Trunk or Treat"
Recognize faith milestones (markers along life's journey that say, "This is important and God is here, too") with a blessing and gift in worship. Examples include a baptismal remembrance box, devotional for beginning readers, Bibles for third graders, and catechism for confirmands.
Offer a Christian babysitter course every other year
Collaborate with additional ministry groups and volunteers in offering Spirit Camp, a four-day summer Bible school program
Would you like to teach or help with any activity?
Please contact the office. All adults who work with children and youth go through a screening process and adhere to specific procedures. We do this not because we suspect misconduct by our church members, but because we recognize that churches have become the last open door through which even child predators may enter without question. You may download the application form and other materials for child protection certification HERE.