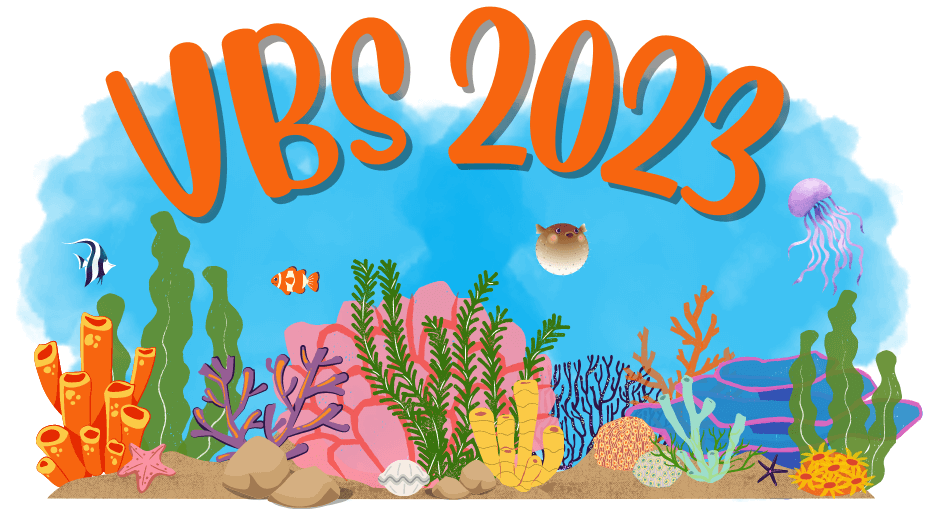 Welcome to Vacation Bible School 2023
Prepare to embark on an adventure like no other, scouring the mysterious fathoms of the deep sea. Thrilling discoveries await just beyond the portholes of your submarine. Things look very different once you get below the surface – and that's true for life above the surface, too. As students submerge themselves in God's Word, they will discover that a relationship with Jesus Christ changes everything! All you have to do is dive in!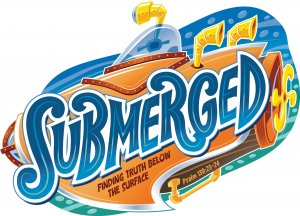 During the week of June 5th – 8th, we will submerge into:
M – The Flood (Genesis 6): "God washes away sin"
"Almighty and eternal God, according to Your strict judgment, You condemned the unbelieving world through the flood, yet according to Your great mercy, You preserved believing in Noah and his family, eight souls and all."

T – The Exodus (Exodus 14): "God saves all His people."
"You drowned hard-hearted Pharaoh and all his host in the Red Sea, You led Your people Israel though the water on dry ground, foreshadowing this washing of Your Holy Baptism."

W – Jesus is Baptized (Matt. 3): "Jesus was baptized for us."
"Through the Baptism in the Jordan of Your beloved Son, our Lord Jesus Christ, you sanctified and instituted all waters to be a blessed flood and a lavish washing away of sin."

TH – You are Baptized (Rom 6): "I am baptized into Christ."
"We pray that You would behold (name) according to Your boundless mercy and bless (…) with true faith by the Holy Spirit, that through this saving flood all sin in (…) which has been inherited from Adam, and which (…) (…) committed since, would be drowned and die…"
Important dates/Information for parents & guardians:
VBS 2023: Submerge program is for K-6th grade students. We are no longer accepting preschool aged students and are not offering a half day option. We appreciate your understanding and flexibility.

Thanks for all the feedback! We've made some more changes to accommodate the new flow for K-6. VBS hours are 9:30am to 2:00pm. All VBS students are to be dropped off and picked up in the upper parking lots doors, under the awning.

All students must bring a sack lunch each day. VBS is a nut-free school! Thanks for keeping our students safe!

Please mark your calendar today! Our Closing Celebration Program is THURSDAY, June 8th in the sanctuary. The time of our celebration is TBA! We will share pictures, sign our camp shirts, sing a few songs, and play bells/chimes for our family/friends! There will be cookies served this year!

Interested in helping, but can't help the week of VBS? No problem! Our Amazon wishlist is full of decor, crafts, and supplies to help VBS run amazingly!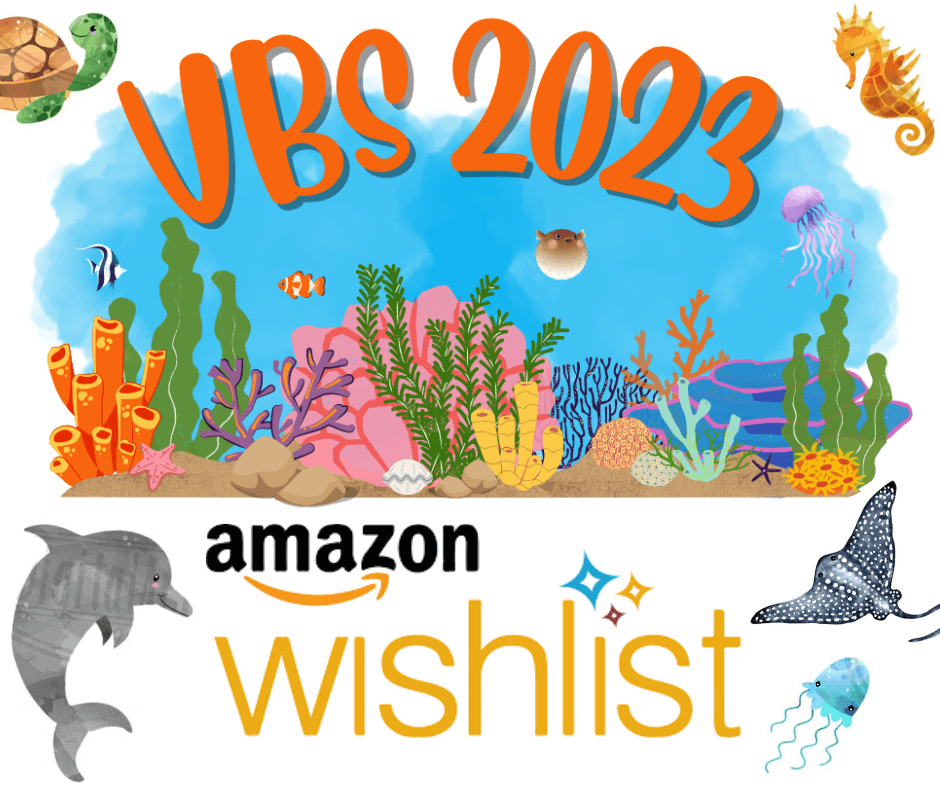 Questions?  Contact Us!